About Me
Dr. Digambar Naik - MBBS, MD(Medicine), DOIH, DHA, FIAE, FAIMP(Cardiology).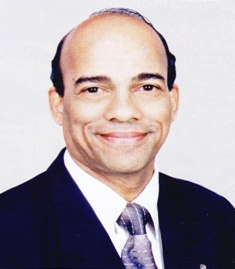 Dr. Digambar Naik came from a poor family from Verem, Nerul, He grew on the earn and study basis right from the primary education. With an extraordinary brilliant academic carrier stood first in Medicine, Surgery and Obstetrics and Gynaecology at the final MBBS level. Decided to continue post graduation in medicine and soon entered hospitalization business as there was no good private hospital set up in Goa. Soon he grew up into this business and created a name and prestige for himself in hospital administration and management single handedly.
Building up organization and making people develop with him and making them grow was his next passion which he did so perfectly that Vrundavan is a name to be reckoned in Goa. At present Vrundavan has 3 hospitals (ISO Certified), Nursing College, Paramedical College, 3 dialysis units and many more. An establishment which makes Goa proud. This is the first Goan healthcare company to grow out of state into neighbouring Maharashtra. This according to Dr. Naik is just a beginning of a new healthcare system, he wants to create for the country which will bridge the gap between our resources and requirements of a country consisting of 1 billion people.
Dr. Naik's attitude towards Indians society is highly pragmatic. He has tried to give to the society what the society lacks. Thousands of Medical Camps and teaching lectures to the common man and a host of innovative programs, like Vrundavan Health Quiz have gone a long way, is creating a society which is aware of its medical problems and gets medically literate to some level which will definitely help them lead a healthy life. For Goa's media, -- be it press, TV or Cable channels Dr. Naik and Vrundavan hospital is a household name.
Dr. Naik's contribution to the Rotary International and to the medical, social and educational fields has also been extraordinarily appreciable and has been honoured on a number of occasions with a number of awards, facilitations and appreciations.
The last in his armamentarium is the life time achievement award by World Congress in Clinical and Preventive Cardiology at Delhi at the hands of the President of India at Rashtrapati Bhavan for his contribution to the World of Clinical and Preventive Cardiology.
Healthcare Express is the premier monthly magazine produced by Indian Express Group. In January 2009 edition, Dr. Digambar Naik has been put on the cover page and a full page write up with a full size photograph appeared inside under caption 50 PATHFINDERS of the country along with doyens of industry like Dr. Pratap Reddy; Dr. Devi Shetty and other giants.
Besides, he has won Corporate Social responsibility Excellence Award by Green Triangle Society, Goa for the contribution towards "Health".
Beside medical and social work Dr. Naik has developed and lectured on number of subjects on personality development like, -- Administration, Management, Development of teaching skills, Marketing, Public speaking, how to be happy in life, positive attitude, and a host of others and is a very respectable teacher.
'Navhind Times' is Goa 's No. 1 and most respected for neutrality and highest selling daily. On 25th May, they brought an article on the First page on Dr. Digambar Naik under Rages to Riches.
He is a good human being and is a father of two children, married happily to Mangala Naik.