Achievements & Awards
Medical Director - Dempo Health Care
Managing Director - International Institute of Medical Technology (Vrundavan Paramedical Institue).
Managing Trustee - Bhagirathi Surya Naik Memorial Trust which runs Vrundavan Institute of Nursing Education
Member of Chamber of Commerce till date
Elected member of CII (Goa Chapter)
Medical Examiner to L.I.C. of India.
Cardiologist to L.I.C. of India
President of Goa Medical Association (1989-1990)
Secretary of Rotary Club of Mapusa (1990-1991).
President of Rotary Club of Mapusa (1996-1997).
District officer continuously from 1997.
President of API Goa Chapter (2001-2002).
Life member of the India Polio Plus Immunization Task Force.
Vice President Indian Red Cross Society -- Bardez branch
Physician to Central Government employees.
Honoured at Delhi with Vikas Ratna Award by India International Friendship   
Society, recipient of best citizen award from International Publishing House, recipient of Noble Son of India award from Society for Global Unity, New Delhi, recipient of Super Chikitsak Award 2001 from AIDS Preventive Society New Delhi, recipient of Best cardiologist and Fellowship awards from all India Medical Professional New Delhi.
Member of Maharashtra Medical Council
Elected member of Goa Medical Council for 5 years
Member of National Geographic Society.
Life membership of Association of Medical Sciences
Life membership of Indian Academy of Echocardiography.
Life membership of Cardiological Society of India.
Life Membership of Association of Physician of India 
Auditor for International Certification Services (Asia) Pvt. Ltd.
Awarded at Rashtrapati Bhavan for Life Time Achievement by World Congress on Clinical and Preventive Cardiology at the hands of President of India
Goa state Corporate Social responsibility Excellence Award by Green Triangle Society, Goa for the last two years
Appointed as a National Director of World Congress on Clinical, Preventive, & 
Geriatric Cardiology with its headquarters in New Delhi Month Oct-2009 till date
Honored for outstanding contribution in the field of Clinical & Preventive
Cardiology in World Congress on Clinical, Preventive and Geriatric Cardiology Conference-Oct-2009
Felicitated by a number of local institutions for contributions to the state of Goa.
Member of Visitor's Board to IPHB, Goa
Chairman Diabetes Society Goa
Chairperson of core committee Goa  Aids Control Society
Vice Chairman of State Grievances Redressal Committee of ART
Secretary of API
IMA ACHIEVEMENTS
Life member of IMA for Bardez
Secretary of IMA Bardez (1994-1995).
President IMA Bardez (1995-1996).
President IMA Bardez (1996-1997).
Secretary of IMA Goa State Branch ( 2002-2003)
Member of IMA rewards committee for the last 5 years
Felicitation at GIMACON 2010 by IMA Goa state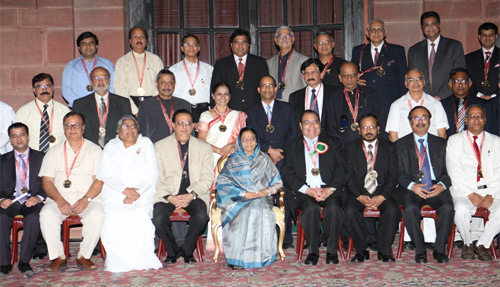 Honored along with Stalwarts In Cardiology at the Hands of President of India At Rashtrapati Bhavan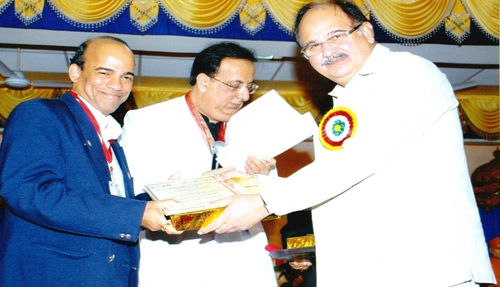 Honoured By WCCPGC at New Delhi in Oct-2009
Author of Book - Alert, Active, Alive at 100